The following mission statement, complemented by the areas of intervention listed in the Consulting page, are to promote a partnership in transforming the flow and delivery of value by your tech functions, either internally or externally to your organisation.
Mission Statement

Objectives

Improving business and operational agility, scalability, resilience
Exploiting value streams and use of technology for delivering value
Enabling operational compliance to key standards

Key Results

Reduced Cycle-Time, Lead Time and Time-To-Market; ability to scale on-demand, iterative operational responsiveness and risk management
Value Proposition method and streamlined tool-set based on internal user adoption
A "Lean" and sustainable Governance, Risk, Compliance (e.g. SOC 2, ISO-27001, GDPR) framework even for smaller organisations
The diagram that follows is a snippet of what we can help with in terms of streamlining delivery of technology and value to customers and users; it speaks about implementing a virtual control room made up of check-points and "heat-sensors" spread all across the SDLC.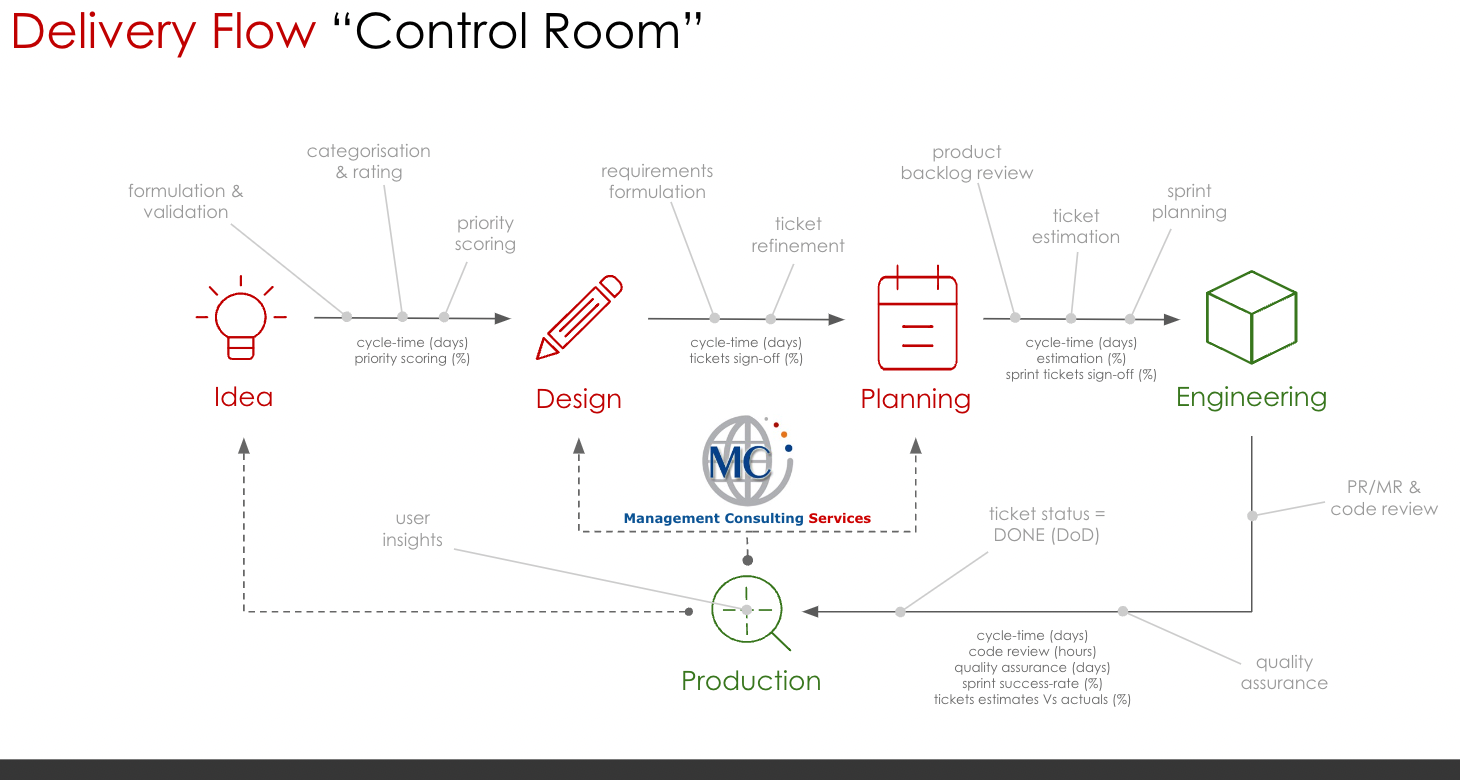 Secondly, the idea behind this website is to share, through blog-posts, experiences and considerations when facing a fast evolving business landscape and where tech-driven solutions can play a critical role.
While not complying to a regular posting cadence, the idea is to cover different topics with some of these more related to tactical aspects, while others may well be more about strategic considerations.

Please read the following page to learn more about the support you and your organisation can benefit from.